Keynote Speaker : "The power of storytelling: strategy + story = success"
CHANGE STORYTELLING:
using the right story to communicate and implement a strategy.
Big change initiatives, global transformations or strategic realignment of the company: only a strategy that comes with the right story will be understood and implemented by your staff. Storytelling makes your change initiative a success.
Because:
STRATEGY + STORY =TRANSFORMATION
SALES STORYTELLING: 
using the right story to get past the bouncer in your client's brain
Unlike classic "hard sell" methods, storytelling does not try to "push" principle. Your customers hear a good story about your product. And they realise that they need this product and no other.
Because:
TO TELL IS TO SELL
EQUITY STORYTELLING:
how to use the right equity story to raise the value of your company.
In no other context stories are more valuable than in venture capital than in venture capital, private equity, M&As and IPOs. If you want to sell a business, you should know techniques used by the people who actually make a living from selling stories. For this you need a hero, a villain, a turning point and a happy end.
Because: AN EQUITY STORY IS STILL A $TORY
DIGITAL STORYTELLING:
Content marketing and the customer journey in the markets of tomorrow

While the sheer volume of information available in the digital world grows without bounds, the user's attention span is getting shorter and the struggle for the "eyeball attention" of the customer is merciless. After all, the competition is only a click away. Digital storytelling helps you to serve millions of customers in a scalable business by using a good story to give each customer the feeling of being unique.
Because: CONTENT + CUSTOMER IS KING
Veit Etzold is a bestselling author, keynote speaker and consultant, and consequently knows exactly how to apply the techniques of exciting storytelling to the communication needs of individuals and businesses in strategy, sales and marketing.
In 2012, after a career as a manager in finance, consulting and executive education, the success of his novel "Final Cut" saw him break through as one of the top thriller writers in Germany.
More Spiegel bestsellers have followed, and have been translated into more than seven
languages. Veit Etzold's keynote lectures inspire not only executives and entrepreneurs;
his numerous thriller-reading events are popular with thousands of crime and thriller
fans. He appears on stage on his own or together with his wife Dr. Saskia Etzold (born Guddat), who works as a forensic pathologist at the Berlin Charité.
"Berlin's spookiest wedding", was how the BILD newspaper titled the wedding of the unusual couple in September 2013.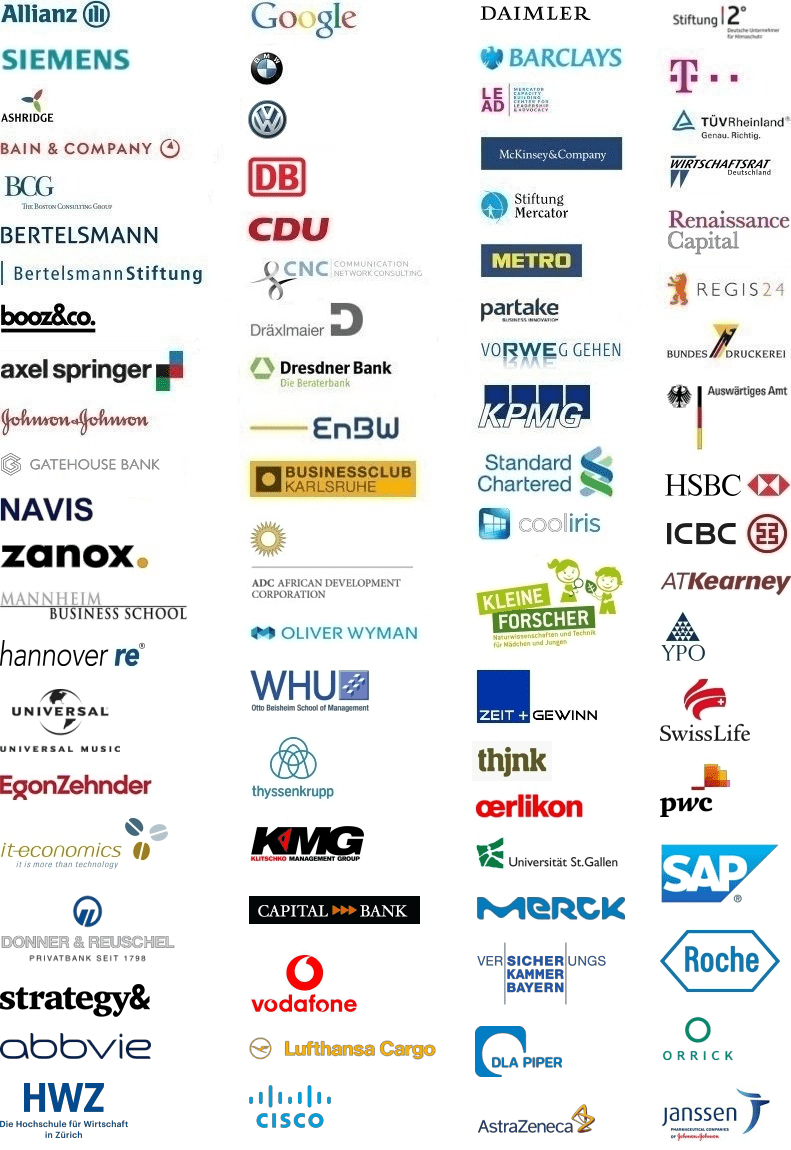 "A very inspiring and memorable introduction into storytelling – our managers were delighted by the presentation and some of them started to implement this powerful technique right after the coffee break!"
Claude Chèvre, Vorstand Personen-Rückversicherungs-Geschäft, Hannover Re SE
"Leaders in business and governments need to have a point of view about the future, and communicate it effectively. Veit Etzold describes in his book how storytelling can be a powerful tool to share with others how to shape the future."
Prof. Jordi Canals, Dean IESE Business School
"The best speech I have heard in the last 20 years."
Wolfgang Altenstrasser, VOK DAMS Agency for Events and Live Marketing
Booking and Management
Book Dr. Veit Etzold for keynotes and
workshops on strategy and storytelling.
Mrs. Brigitte Siegert,
diploma business administration
Phone: +49 (0)30 3974 3667
Mail: info@veit-etzold.de